After Hours Truck Repairs Sydney Wide!
If you need our help to repair your truck or heavy vehicle anywhere in Sydney, then you have come to the right place!
Over 20 Years of Truck Repairs both Onsite and Mobile!
Truck, trailer and heavy vehicle breakdowns are common occurrences in Sydney. But not many repair service providers offer 24 hour service to fix such problems. Your truck may breakdown late in the night or very early in the morning and you might not get hold of a single repair professional who can fix the issue at such odd hours.
When most service providers close their shop windows and you do not know what to do, we come to your aid. We provide expert and cost effective after hours truck repairs in Sydney to ensure that you are never stranded, and never without help!
Our Truck & Heavy Vehicle Repair Services Include:
Fast turnaround, minimising downtime.
24 Hours 7 Days Breakdown Service
Competitive Rates
Friendly team to deal with
Quality of Workmanship guaranteed
Heavy to Light Vehicle Maintenance, Service & Repairs
Engine Cylinder Head Service & Reconditioning
On-site Mobile Service 7 Days/24Hrs
On-site Mobile Breakdown Service 7 Days/24hrs
Labour Hire
Truck, Bus, Trailer, Heavy Vehicle Diesel Repairs
Vehicle pickup & drop off service for customer convenience
RTA approved (NSW) Inspection Station
Pink Slips (Light & Heavy), Brown Slips, Defect Clearance
Heavy Vehicle Diagnostic Computers & Scanners
Engine, Gearbox, Diff Service & Repair
All Gearbox & Diff Rebuilds
Road Ranger Gearbox Rebuilds
Clutch, Brake, Driveline, Cooling & Suspension System Service & Repair
Brake Drum Machining
Fleet Maintenance & Management Program
Fuel Injection Service
New Spare Parts Sales
Used Spare Parts Sales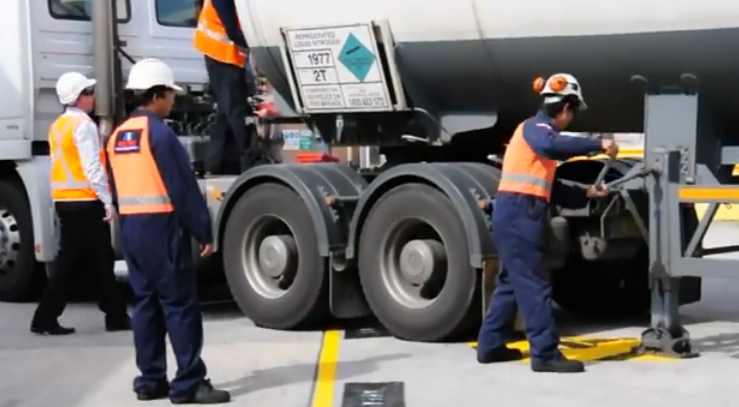 Our after hours truck repairs in Sydney is an exclusive service facility that is available day and night. No matter where your truck breaks down or what time it is, we come to your rescue and do all we can to put your vehicle back on the road.
Our after hours truck repairs in Sydney entails both onsite repairs as well as factory repairs, depending upon the size and nature of the problem with your vehicle. While 90% of the problems can be fixed onsite, a few complex and time-involving ones need to be taken care of in our state-of-the-art factory, using latest technology and equipment.
Whatever the case may be, you can always count on our professionals to reach you in a timely manner and offer the best service.
Our professionals are skilled and licensed repairmen who have hands-on experience of working on various makes and models of trucks, trailers, buses and other heavy vehicles.
We are renowned for our exclusive after hours repairs in Sydney on all reputed makes of trucks including Volvo, Toyota, Isuzu, Mitsubishi, MAN, Hino and Kenworth, amongst others. Whether there is a problem with your truck's engine, brakes, clutch, gear, cooling system, suspension or driveline – we can offer the most proficient after hours truck repairs in Sydney to restore your vehicle in top running condition in a timely manner.
Another feature of our after hours truck repairs in Sydney is truck part replacement. If your truck, trailer or bus requires an immediate part replacement, we can help with that too. We have a ready stock of almost all spare parts for trucks and other heavy vehicles. These are genuine makes that come with the original manufacturer's warranty.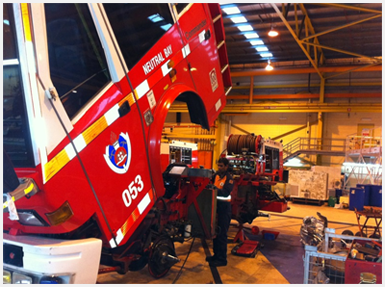 We offer pick-up and drop-off facility to our clients, as part of our after hours truck repairs in Sydney. If your truck, trailer or bus has a serious problem that requires detailed examination, we offer to pick it up from the site of breakdown and bring it to our state-of-the-art factory to get it inspected. In the meantime, we also offer a replacement vehicle so that you can carry on with your work without any problem.
When the problem is fixed, we drop off your vehicle at an address of your choice – saving you time, energy and money for transportation of your vehicle.
All these factors, together with our cost effective pricing make us one of the best service providers of after hours truck repairs in Sydney. No job is too big or too small for us. We take immense pride in our service guarantee and go an extra mile to ensure your vehicle's safety and your satisfaction.
To know more about after hours truck repairs in Sydney,contact us or submit your enquiry for all our truck repairs services offered.